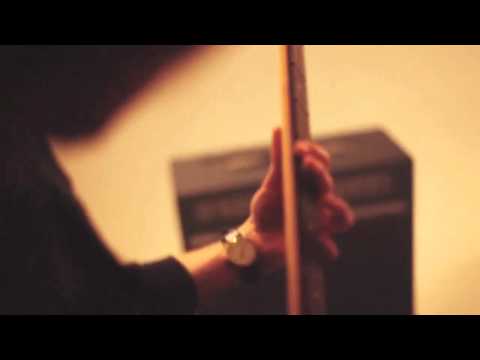 Next Miss Perry Presents...Evil Alien, April 27th
So, the next one has been booked. We've had such high profile shows recently that I felt I wanted to hone in on Birmingham and see if we'd been missing anything and forgetting our roots. I had. Evil Alien have been busily working away and building up quite an expectant fanbase without gracing a stage too often. My friend Paul Rees, editor of Q Magazine, is a massive fan of their...
DARWIN DEEZ - loads going on...
So….the show at the end of October with Mr Deez and Little Comets is now completely SOLD OUT again, so thank you to everyone who bought them. The good news is that, today, we announce that Miss Perry and Birmingham Promoters have been asked to continue this fine relationship with the Brooklyn Band and put them on somewhere even BIGGER for their next UK tour..so.. WEDS 2nd MARCH 2011, HMV...
Miss Perry Presents...I BLAME COCO plus supports...
Wow…pretty pleased with this booking! I Blame Coco have been working their arses off all Summer - playing every festival under the sun, both here and abroad, and I'm very honoured to be hosting Miss Sumner and her band at the Hare and Hounds as they prepare for Reading and Leeds 2010. She has signed a six album deal with Island, played alongside some of the most inspriring artists in...
YOUVES, BRONTIDE and ROLO TOMASSI DJ SET!
Youves - check it: http://www.youtube.com/watch?v=jjTKd1nvXnI Brontide - check it: http://www.youtube.com/watch?v=fdVkc4yYYkI Only £3. Amazing. THURSDAY 29TH JULY, HARE AND HOUNDS, KINGS HEATH, BIRMINGHAM YOUVES YOUVES are a punk quintet from small-town Nuneaton, UK. As if spitting in the face of their parochial backwater origins, their sound is a wide ranging spastic hybrid of post-punk,...
FIRST AID KIT!!! Thursday 15th July
Another AMAZING addition to the long list of inspiring artists to grace the stage at the Hare and Hounds… The two swedish sisters arrive in York Road to play venue 1 on Thursday! FIRST AID KIT** Much has been made of the way First Aid Kit – a pair of precociously talented teenage Swedish sisters – can tap into the mind of the wronged suburban housewives better than Loose Women. As curious a...
DAN SARTAIN, Thursday 27th May 2010
NEXT ONE THEN!…The incredible Dan Sartain is gracing the Hare and Hounds with his presence on Thursday 27th May. I've been hassling his management for this gig for 6 months. He is a true artist, intriguing and charming character and his music is something of a raw beauty.  He hails from Birmingham, Alabama. If one had to categorise it would be a mixture of rockabilly, early soul and...
GOODNIGHT LENIN NOW ADDED TO DARWIN DEEZ LINEUP!! →
DARWIN DEEZ! April 29th 2010
So…after the success of that, Carlo and I have been busy working away on the next few months and have some INCREDIBLE events ahead to see us safely into the summer.. Next Miss Perry Presents is April 29th..when Darwin Deez steps off the NME Radar tourbus for one night only to come and rock the proverbial socks off the Hare and Hounds. He has gained such hype over the past few months,...
POST KING CHARLES...
Morning all..hope this spring morning finds you well and in fine fettle.. I've been really busy booking up gigs in the past few weeks after the huge success of the past few - King Charles, Malpas and Tom Peel at the end of March was wonderful..photos and reviews below! ALL PHOTOS COPYRIGHT Ian Dunn PRINCIPLE PHOTOGRAPHY www.principlephotography.co.uk ...
KING CHARLES RESCHEDULED TO MARCH 25TH
VERY quick message to remind you that Miss Perry Presents King Charles is not tonight as first scheduled but now a month later on MARCH 25TH. This was due to the King having quite a nasty accident and spending some time recouperating in hospital. He is well and we can't wait to welcome him at the Hare and Hounds in a months time. The lineup of Malpas and Tom Peel in support remains the same...
SO MANY GIGS...SO LITTLE TIME!
Miss Perry is all a-flustered! Here's the latest diary of events for you to digest… January 28th - The Boy Who Trapped The Sun with support from Boat to Row Going to be absolutely beautiful…a sit down, red wine affair… Next up is Band of Skulls who return for their second Miss Perry Presents outing… then…3 days later…Rich, Hamish, Wayne and Geoff...
9 tags
The Scholars & Animal Kingdom Videos
Wow, what a great night! Huge thanks to Mr Johnny Doom for his fine selection of tunes, The Scholars, Animal Kingdom and most importantly all of you for your support! There's some great nights lined up, we'll let you know as soon as everything is confirmed :)
8 tags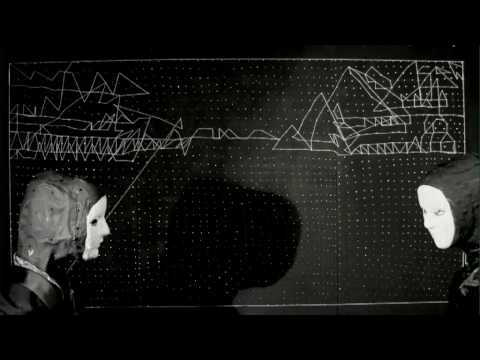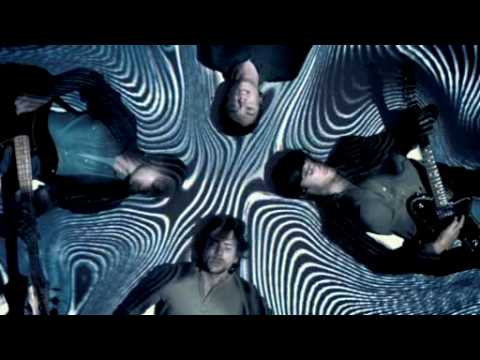 8 tags
Watch
8 tags
Watch
9 tags
Watch
A few videos from http://www.myspace.com/urbanfly - we'll have more next time!
Photos from last night
Wow. Last night was fantastic and great to see so many people coming down so cheers! Here's a few photos of the night taken by http://www.myspace.com/shakeypix Keep your eyes peeled for details of the Miss Perry presents October party!
Deluka now added to the lineup on 24th!!
We've added the amazing Deluka to the line up for the 24th! They've been played on Radio 1, BBC 6Music by Zane Lowe, Steve Lamacq, Russell Brand and many more, they've had their music featured in the soundtrack for Grand Theft Auto IV and are signed to the excellent 'Vel Records' in New York. http://www.myspace.com/deluka http://www.deluka.co.uk/...
Band of Skulls - 24/09/09 - Buy Tickets Now! £4
So full line up for Thursday 24th September is Band Of Skulls http://www.bandofskulls.com The High Society http://www.myspace.com/highsocietyuk Johnny Doom (dj set - Kerrang! Radio) http://www.myspace.com/johnny_doom It's all taking place at - The Hare & Hounds York Road Kings Heath (10 mins from Birmingham City Centre on the No.50 bus, next to Moseley)...
Next party! Band of Skulls! 24th September!
We're glad to be able to finally announce that our next party will again take place at the Hare & Hounds in Kings Heath and feature the awesome Band of Skulls. Formed only a year ago the band all met in college and initially played at night clubs in the greater London area and recorded some demos under the name of Fleeing New York before changing their name to Band of Skulls in November...
Who is Miss Perry?
Danielle hails from the south coast originally, with one traditional English family living in the sticks and the other half walking the starry steps in America. 'I think there are so many talented artists in this country, a lot not yet making it to your front room, but hopefully with a radio station like Kerrang! We are trying to see that right. It's a good balance between mainstream rock, indie...
Roll up Roll up...get your tickets here!!
Tickets are now available to catch the Birmingham debut of 'Pulled Apart By Horses' with support from local band 'Kidnapper Bell' and an exclusive dj set from Birmingham legend and voice of Kerrang! Radio Johnny Doom Buy your tickets here - http://twi.la/eet3f Reviews for Pulled Apart By Horses - 'Nobody said the revolution would be pretty. Equine-based torture...
Watch
And a preview of some hot new material…
Watch
Here's some short video entertainment from 'Pulled Apart By Horses'.
So what's it all about?
'Miss Perry presents' is a new monthly night coming to the Hare & Hounds in Kings Heath, Birmingham. Curated and hosted by Miss Danielle Perry, dj extraordinaire from Kerrang! & Q radio. (but more about her later) The first night kicks off on Thursday 30th July with one of the best new bands around, 'Pulled Apart By Horses' with support from 'Kidnapper...